How To Become A Successful Affiliate Marketing Seller In Five Steps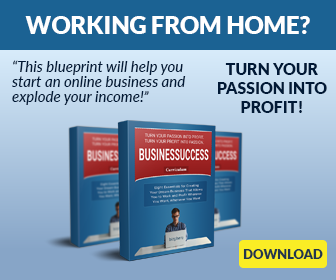 Selling products for an affiliate marketing program will help you generate an additional income as long as you are ready to work hard. You should keep reading for some useful tips on how to become a successful affiliate seller.
You need to find an excellent affiliate marketing program. Selling products will be easier if you have a reliable program you can count on. Use the Internet to do more research on different affiliate marketing programs. Most recognizable brands have their own program but you could also join a program that offers brands you have never heard of. Make sure the program you join offers interesting commissions, quality products and an excellent customer service.
Select the best products available. Selling products you know a lot about is a good option but keep in mind that it is best to select a product that will interest a lot of potential customers. No matter how passionate you are about a certain product, you will not be successful unless you have a large target audience. If possible, test the products you want to sell. You should make sure they meet high standards of quality and will satisfy your customers. Compare the prices offered by other sellers to make sure your products will be competitive.
Create a website or a blog to build a strong audience. You should update your website or your blog as often as possible and focus on providing your audience with quality content. Choose a main theme and write articles on this topic. Your products should also be connected to this main theme. Do not hesitate to mention your affiliate products in your articles or other updates, but keep in mind that your audience will lose interest in your content if all your updates look like ads.
Look for ways to interact with your audience. Customers will be more likely to order your products if they get to know you better and interact with you or with your campaign. You should encourage people to contact you if they have questions or comments, either by sending you an email or calling you. Write some updates about your different personal projects and use social media to share more information about yourself. You should also create a message board to interact more directly with your audience.
Stay in touch with your customers. You should create a newsletter or profiles on different social networks and use these platforms to communicate with your audience. Encourage people to sign up for these campaigns by offering incentives and sharing quality content. You should share information about promotional offers such as discounts or contests and use your newsletter or social media or promote your new products. Encourage customers to send you feedback so you can add products they will be interested in to your selection.
These affiliate marketing strategies will help you become an efficient seller. Take the time to do more research on your audience and on affiliate marketing techniques so you can develop an excellent marketing campaign.