Five Work at Home Positions You Can Apply For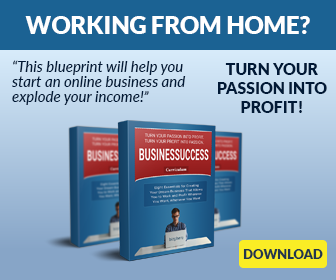 One of the secrets to being successful at making money is learning to think outside the box. You'll see ads all over the Internet wanting to hire people to work from home. These ads are usually backed by large companies looking to either outsource or use freelance workers.
But one of the avenues you may not have considered yet is to see what the online marketers are doing. Not the marketers who are just now getting into an online business, but marketers who have been around for awhile and who you know are earning enough money to make their online efforts pay off handsomely.
Successful online marketers have the same needs that the CEO of an established offline company does. They can use an assistant, too – only they need one who's virtual. For a marketer, hiring a virtual assistant means that they get help with their administrative needs.
If you become a virtual assistant, you can specialize in a niche, which makes your skills more valuable. An assistant that understands marketing, understands how SEO works, understands how networking and link building can profit a marketer are an invaluable addition to a marketer's team.
You can also apply for the job of affiliate manager. An affiliate manager's responsibilities vary, but they all have one thing in common – sales. They help increase profits. They promote the product.
Marketers need a network to build their business to the highest level possible. An affiliate manager can help with that goal by gathering others to become affiliates of the marketer's product or service.
The manager multiplies the marketer's success. He or she also handles the headache of making sure that the affiliates all get the commission that they've earned. He or she might also handle problems that arise, keeping the stress off the marketer.
Another position that you can apply for is that of a joint venture manager. Some of the responsibilities in this position would include locating other marketers to join up in a product creation, promotion or in the launch of a new product. A joint venture manager is a person who has the knowledge and skills to grow a marketer's business. In order to be successful, you'd have to know Internet marketing inside and out.
Working for a marketer as a graphics designer is another area open to those wanting to work from home. By working for a marketer, you will be using your skills to complete tasks such as creating business logos, headers and themes, eBook covers or banners for the business websites.
For some marketers, having a ghostwriter is a necessity. Their business has grown to the point where they can't keep up with all of the content, so they have to outsource the writing. As a ghostwriter for a marketer, you'll be writing everything from web content to blog posts to articles to email autoresponders.
The money you can earn from any of the above mentioned positions will vary depending on the job you're asked to do. An article will pay less than an eBook for a ghostwriter. A minisite theme will pay more than a simple ecover design.
The rate of pay for a virtual assistant to a marketer would depend on whether the assistant was hired for a specific project or on an hourly basis. An affiliate manager can expect to make anywhere from $40,000 to a six figure income depending on skill level and nature of the work paired with the hours they can devote and the money they bring in.
In order to get started working for a successful Internet marketer, you'll have to rely on networking – recommendations from other people in the field who've worked with you in the past – or you can simply provide a record of your skills and ask. Sometimes, nothing ventured really is nothing gained.